Info
At Container Village

Who's at Container Village

Opening Times

*

Monday 9.00am – 4.00pm
Tuesday 9.00am – 5.00pm
Wednesday – Sunday 8.00am – 10.00pm

Location

Site Map
*Checkout each individual retailer for opening times
From shipping to sipping—chilling, and shopping! Constructed entirely of 54 repurposed shipping containers. The Container Village is stacked top to bottom with a mix of over 20 independents bringing you a variety of offerings. These sustainable units offer start up and local independent businesses to being or expand their business in the centre of Barry's rising business and regeneration district.
A unique setting in a unique town
Repurposing the heart of the original Barry dock, the Goodsheds it's unlike anywhere else in Wales! Our unique Container Village offers up a unique outdoor and community experience 7 days a week – serving up the freshest dishes from the best food vendors on the UK scene! Check out the best in food—from deep fried ice-cream waffles to spicy Mexican dishes, and not only that, we are also home to the freshest independent businesses from boutique homeware, salons, and even a gym—We've covered all bases at the Goodsheds!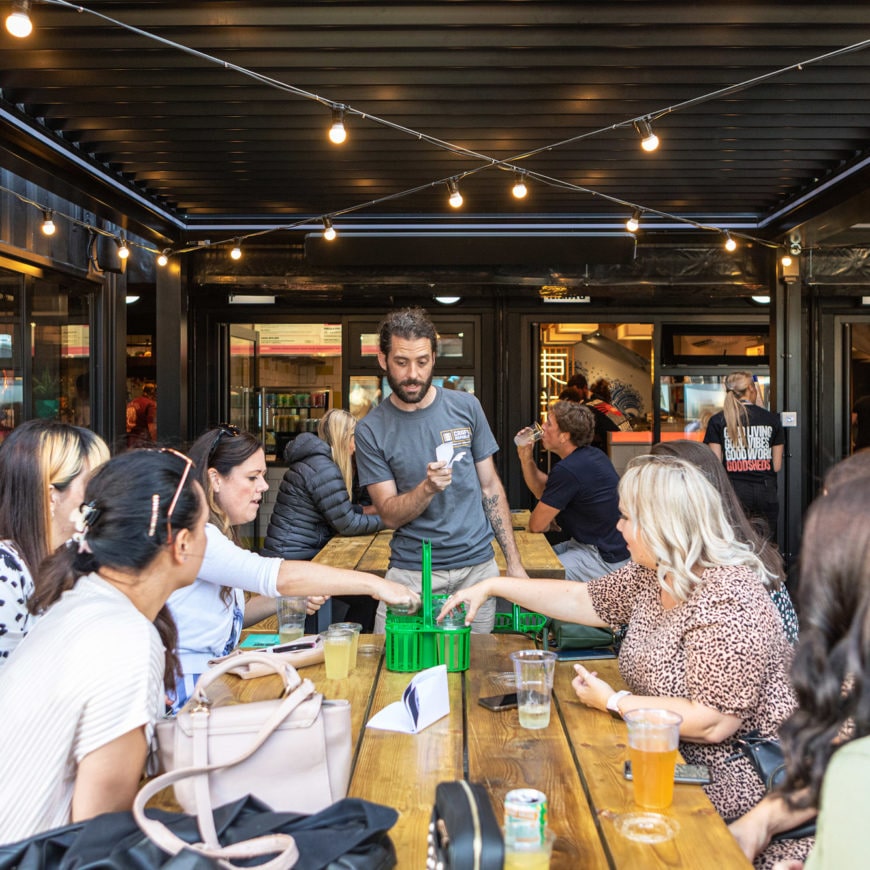 Be part of the most vibrant community in South Wales
As well as being able to eat shop and play at The Goodsheds, you can make the Goodsheds your own—with The Good Space. A rentable community space available to anyone and to be used for anything from meetings and photoshoots to small events and workshops. Equipped with fold away chairs and tables, as well as Apple TV the space has the freedom for you to talk, showcase and create.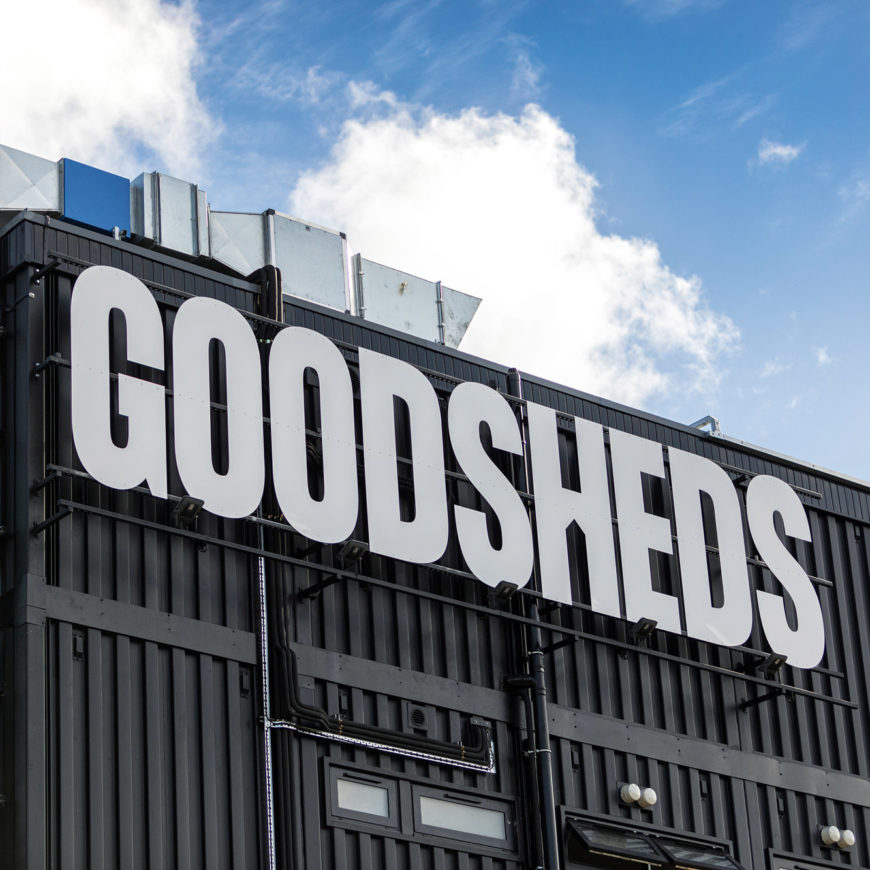 Sign Up for good news and events